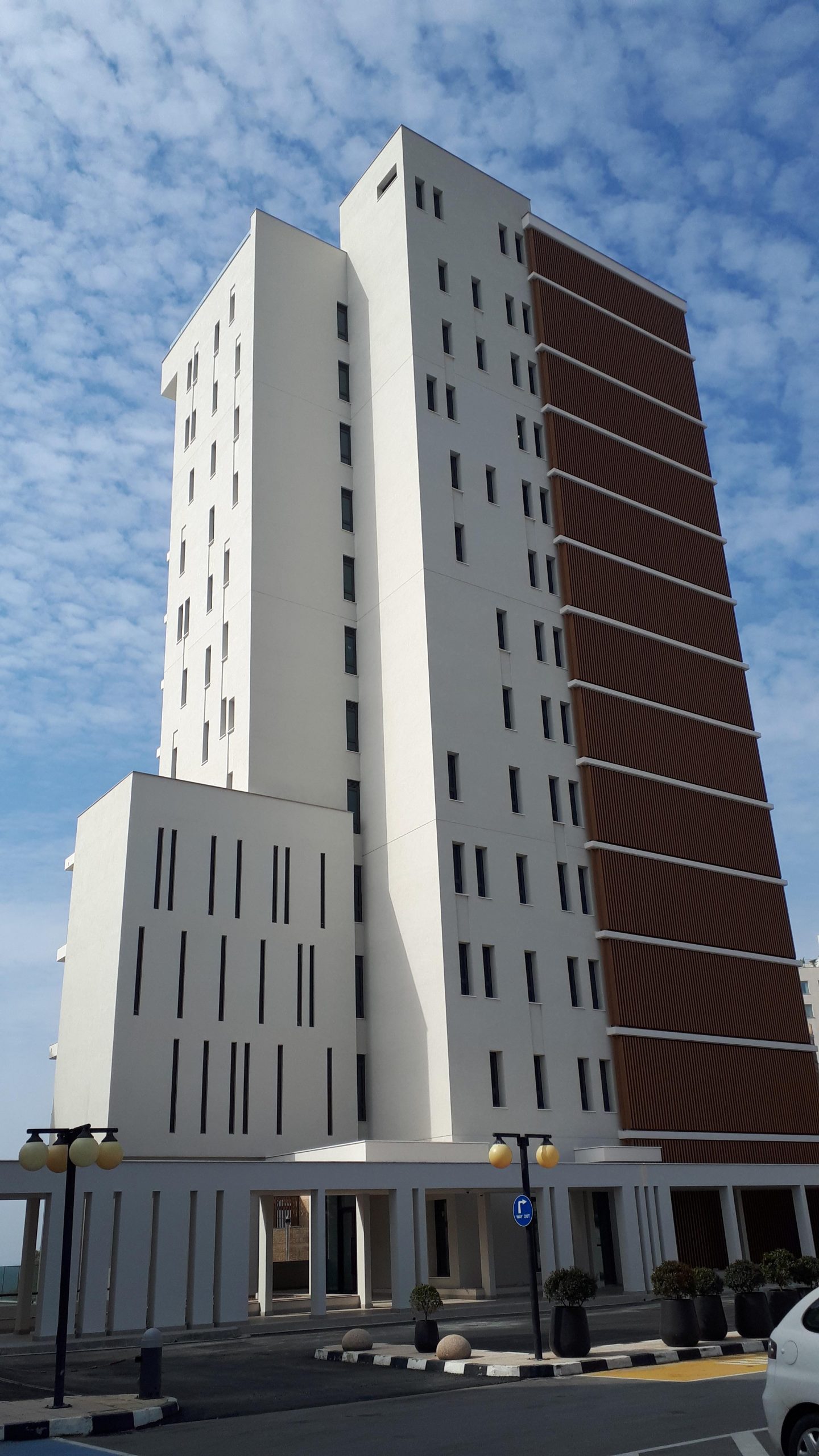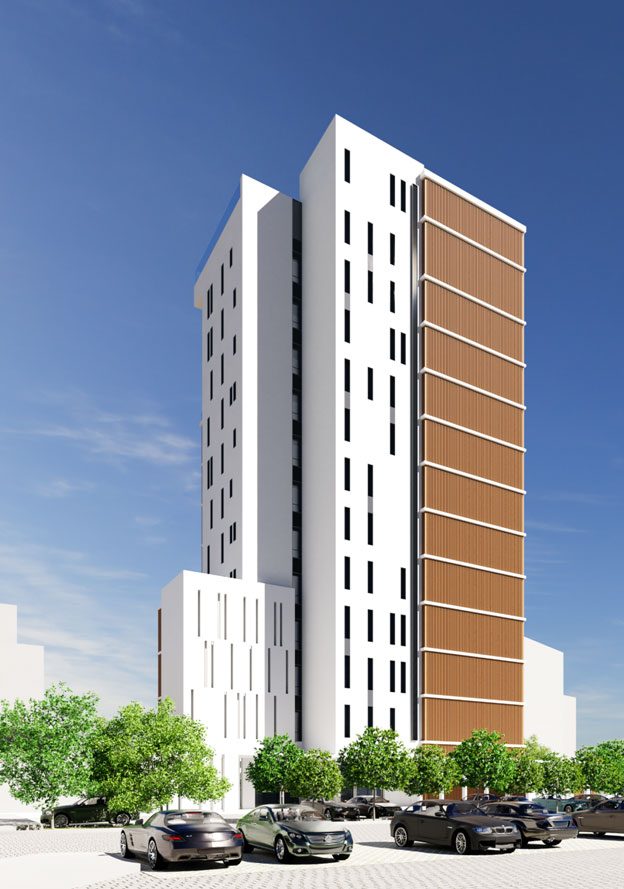 ΜedBeach-Hotel-Tower - copy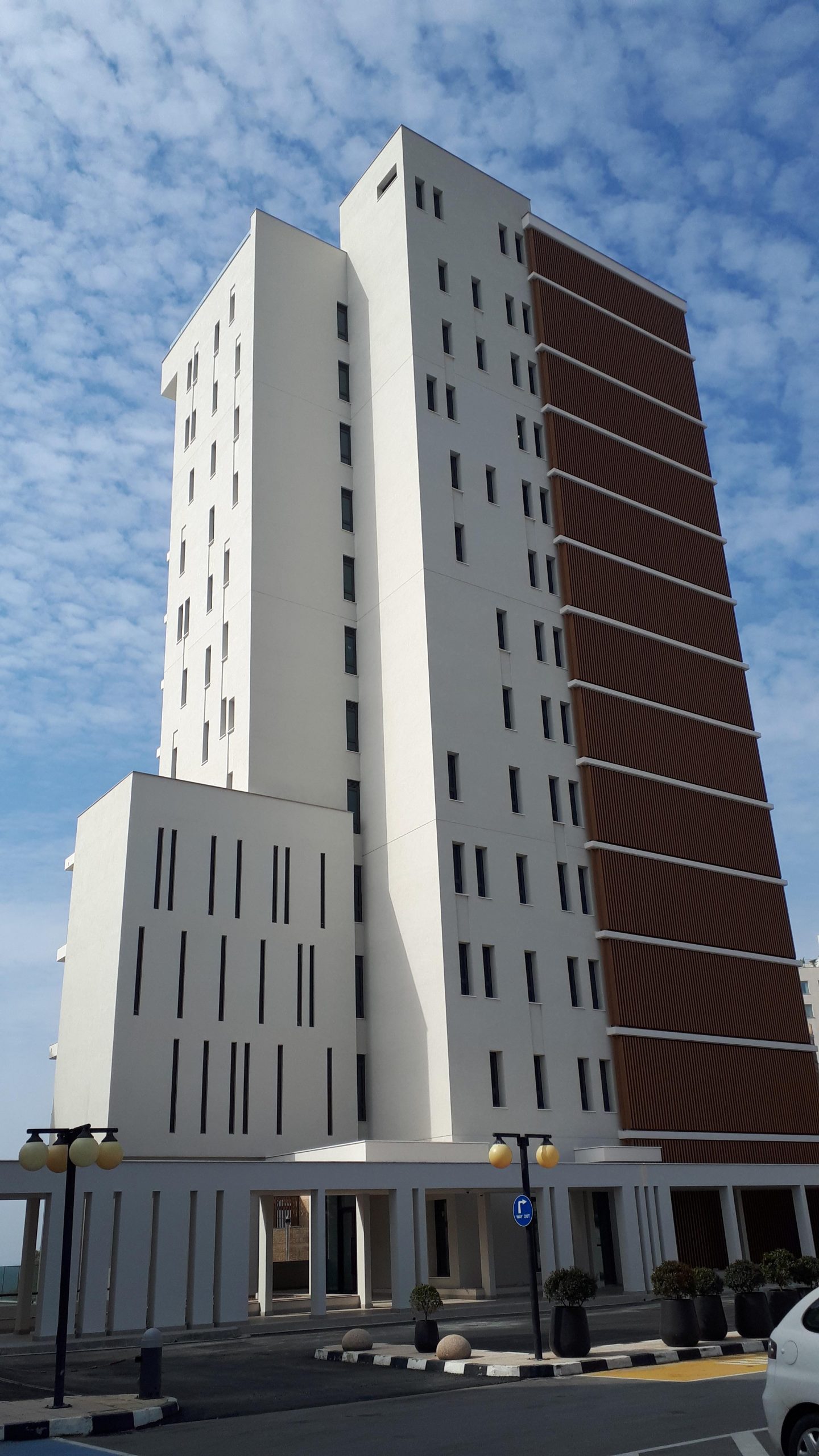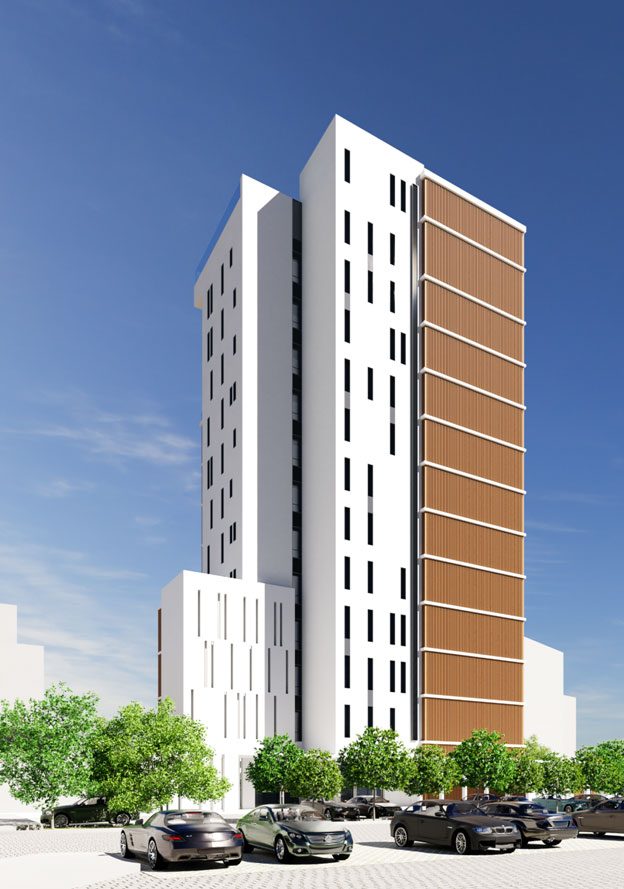 2017
Construction of the Mediterranean Residential Tower Has Begun
The Stademos Hotels group is involved in another ambitious project, the construction of the luxury Mediterranean Residential Tower. Comprised of 14 storeys featuring seven 3-bedroom, four 2-bedroom and one 1-bedroom luxury apartments, as well as a duplex penthouse with its own private pool, this development is anticipated to be completed by December 2019.
Designed by Alexandros N. Tombazis and Associates Architects S.A., the tower will reflect the gorgeous aesthetic of the iconic Mediterranean coastline. Residents will have access to all services provided by the nearby Mediterranean Beach Hotel. Owners of the apartments will also have the opportunity to rent out their property to the hotel for use by hotel guests.