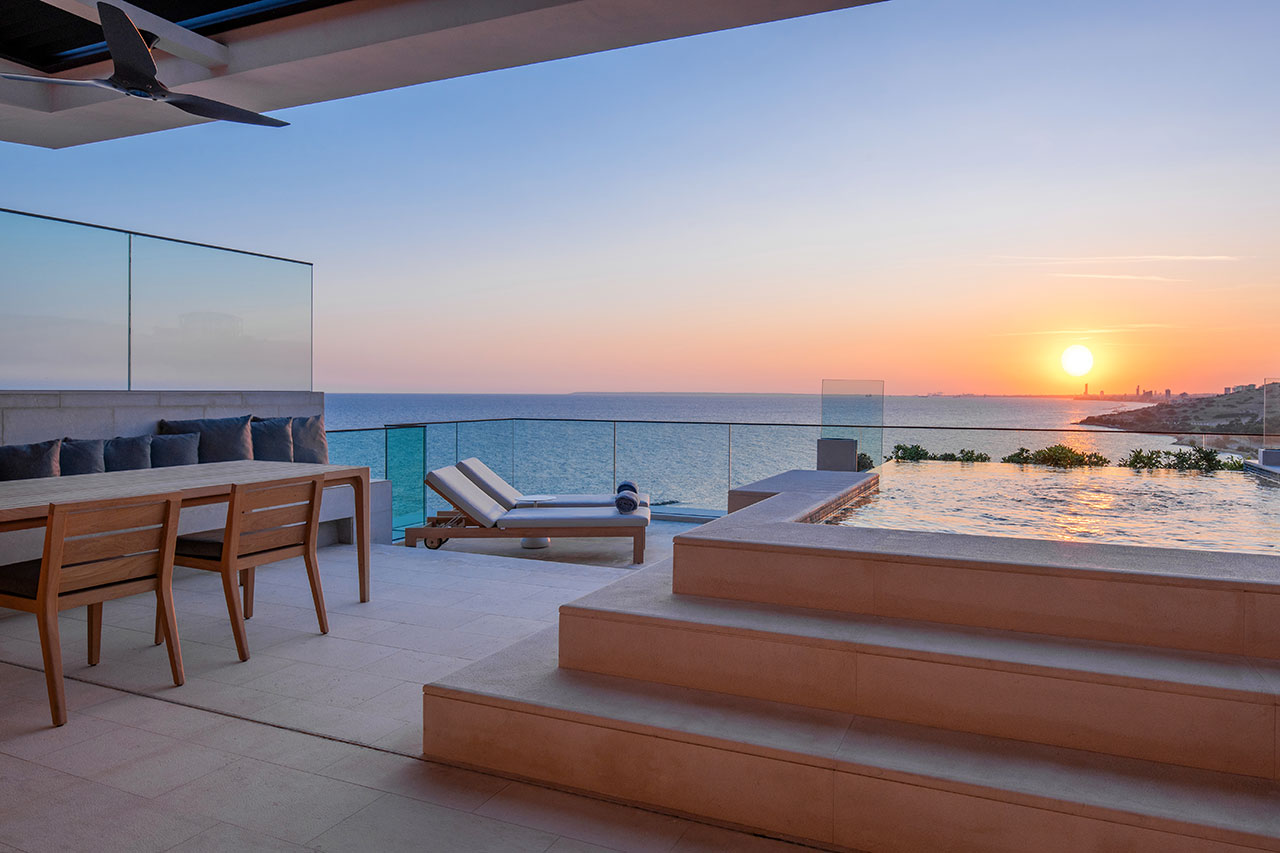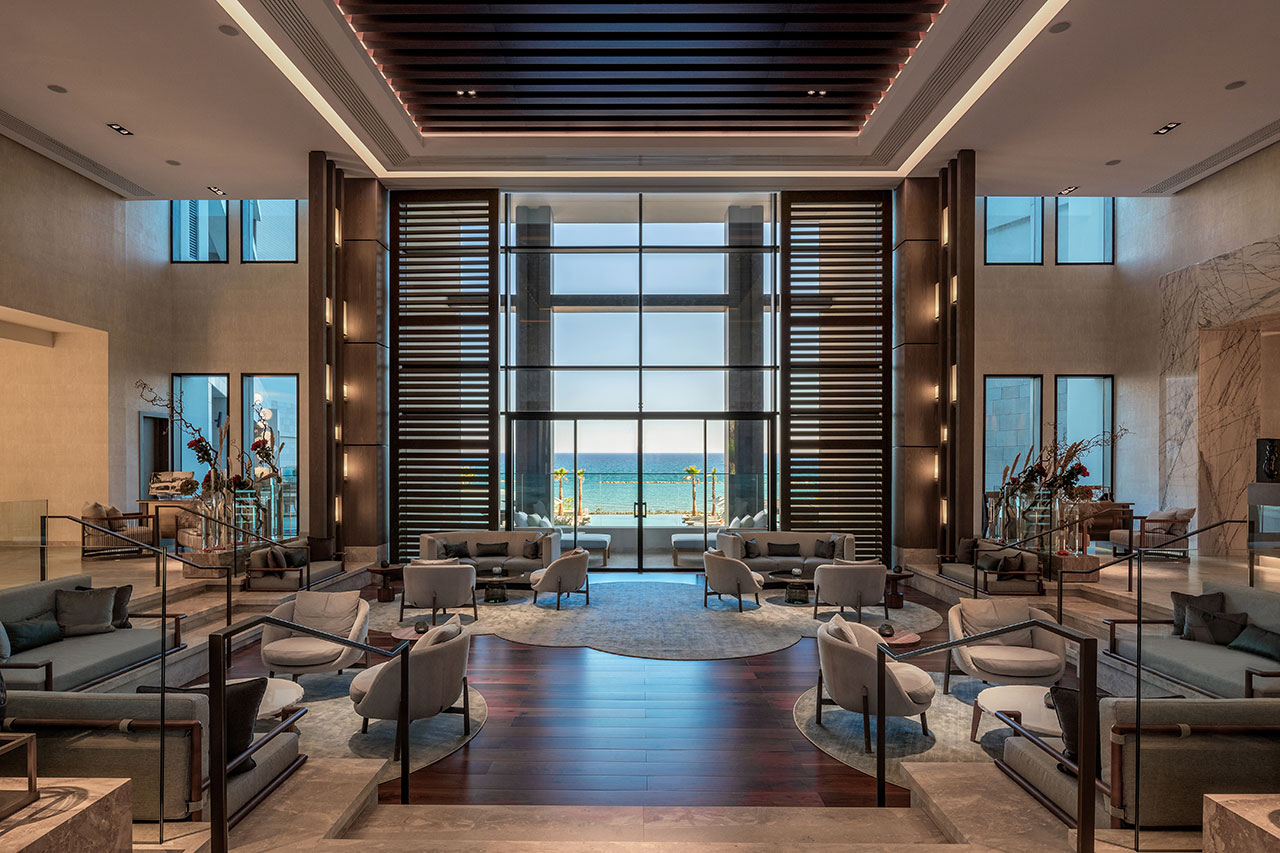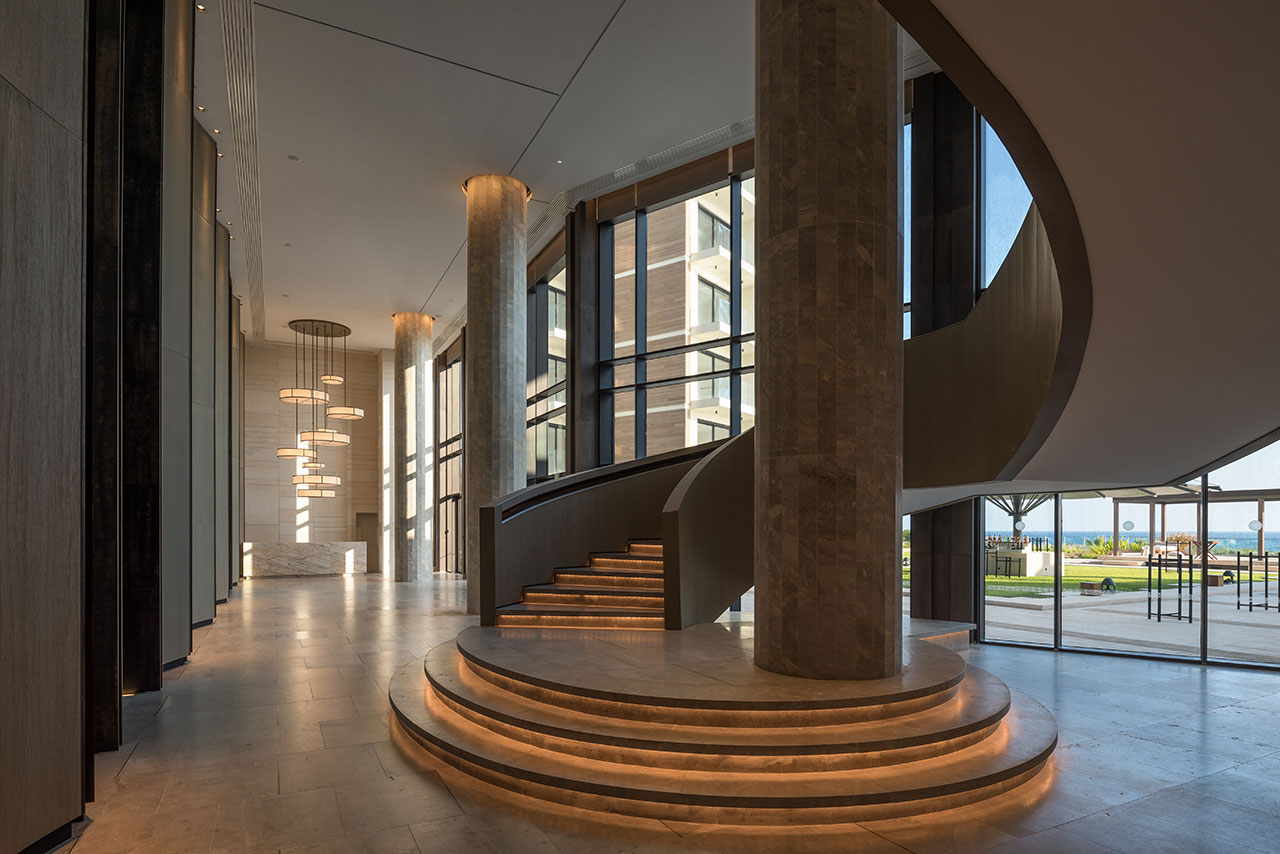 Amara-Duplex-Roof-Top—Terrace-with-Private-Pool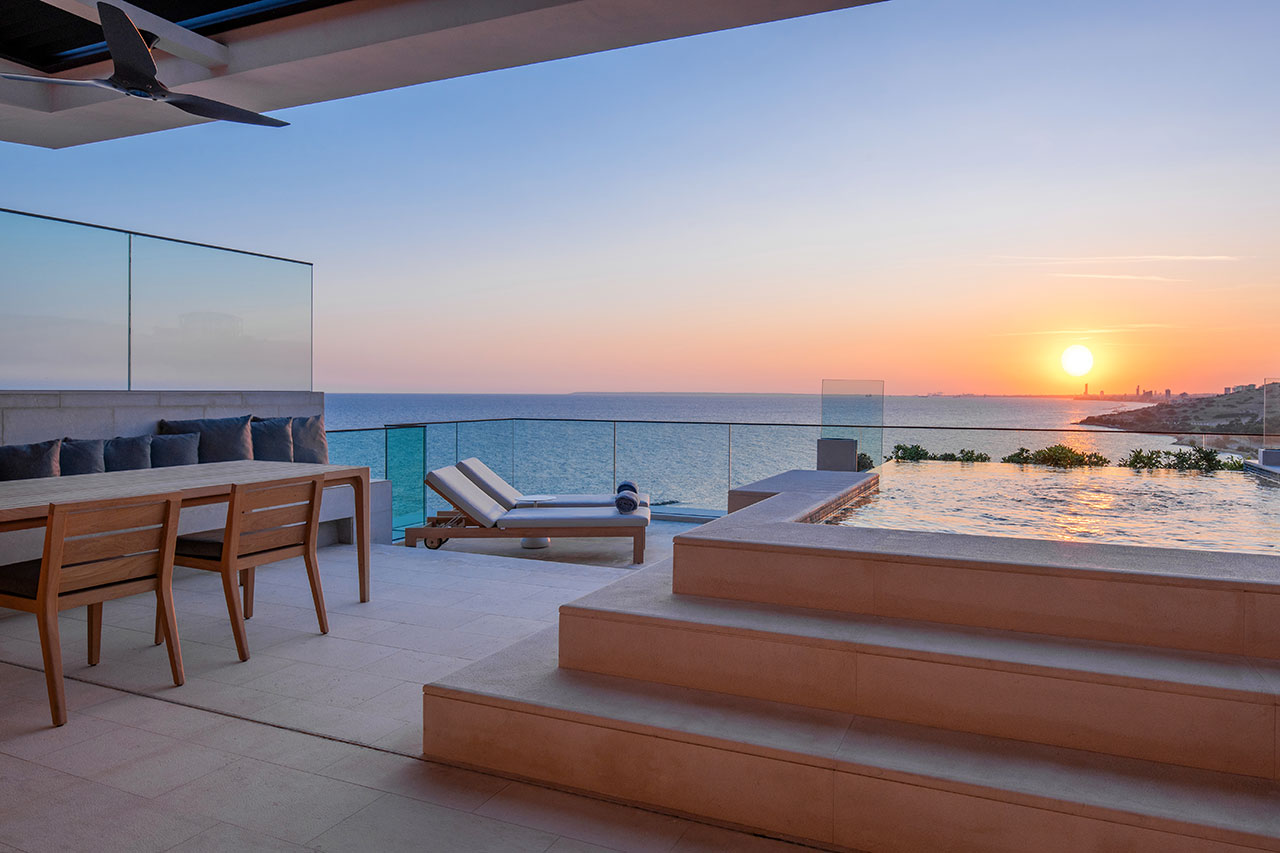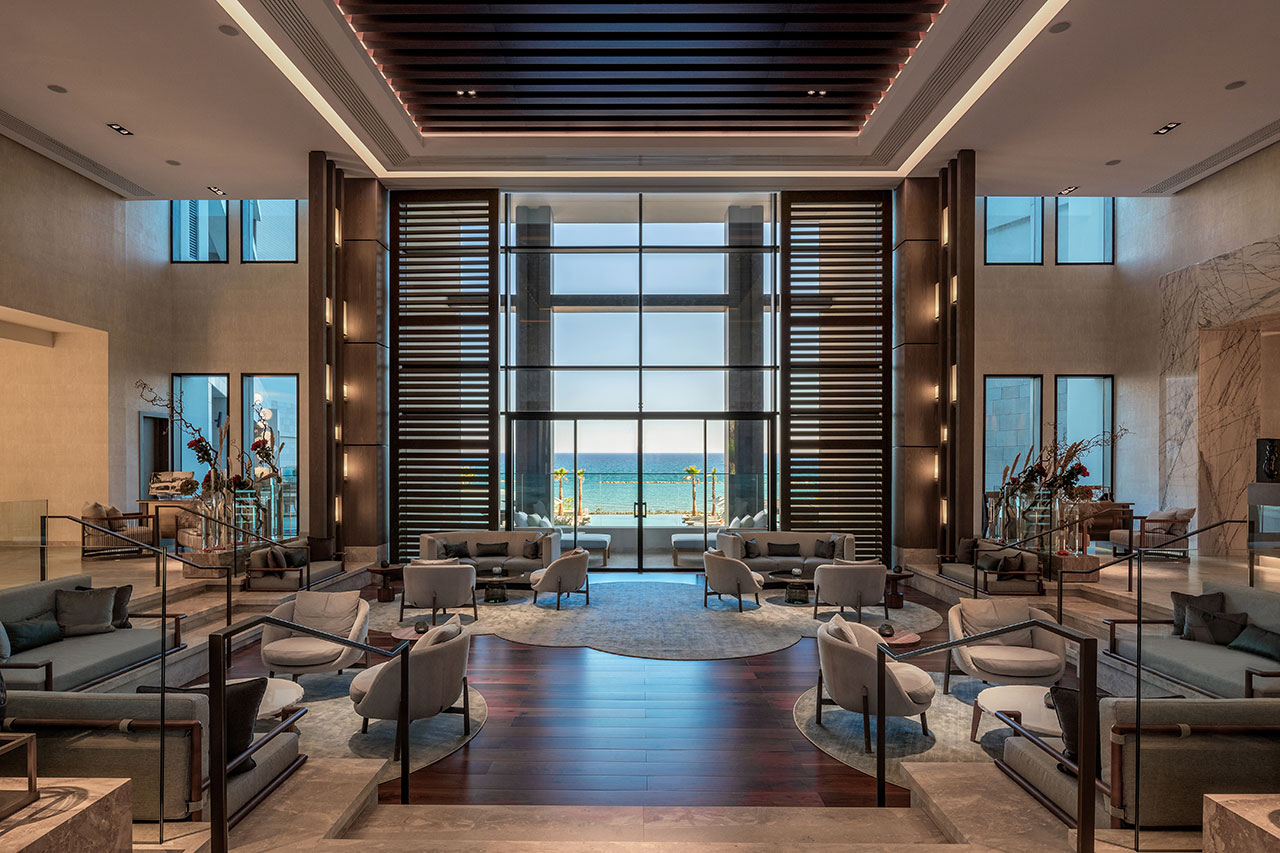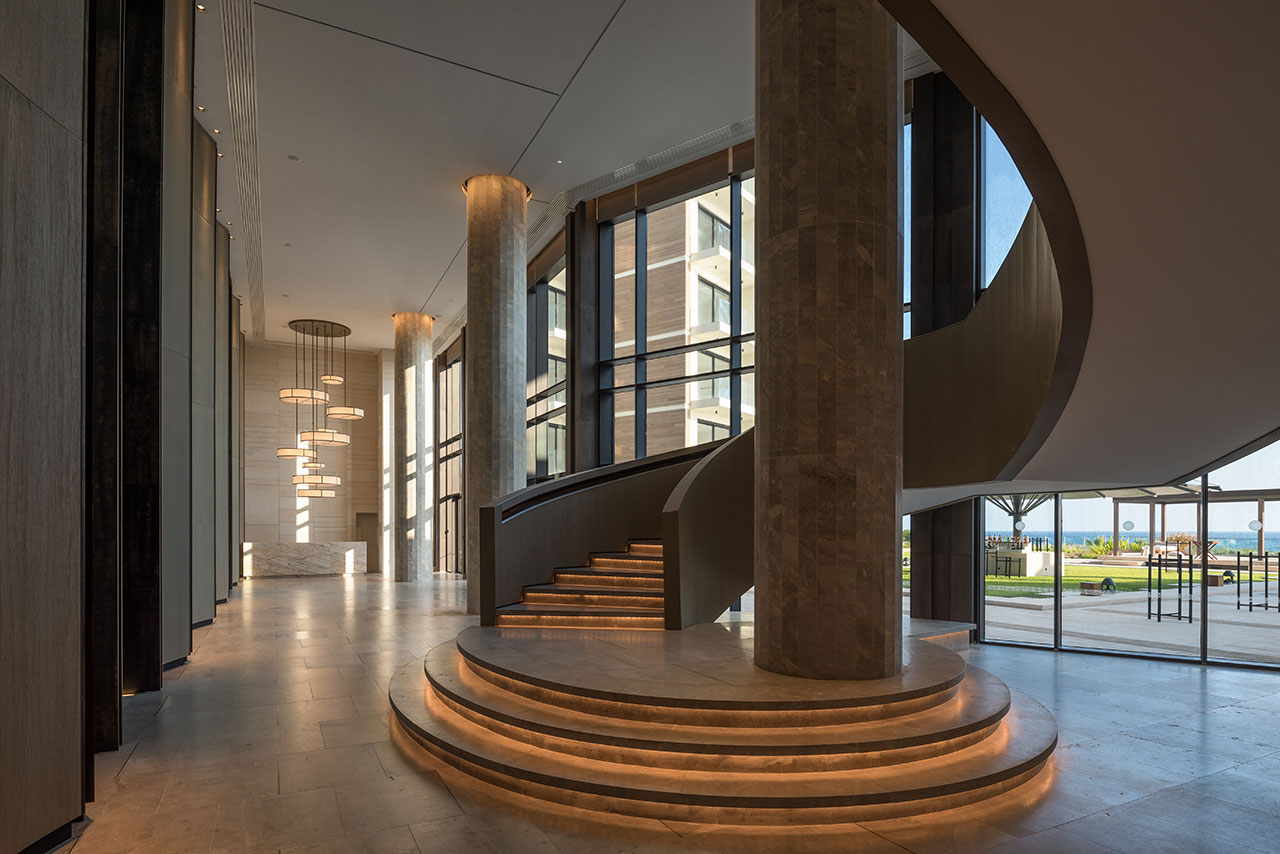 2015 – 2019
The AMARA is the latest addition to the Stademos collection. Located on the southeast coast of Limassol's buzzing city center, near the ancient ruins of the Kingdom of Amathus, the AMARA is an ultra-deluxe sanctuary, complete with 207 artfully appointed rooms and suites all offering 180-degree views of the sea.
Boasting world-class restaurants headed by prominent celebrity chefs, a signature spa, infinity pool and grand ballroom for special occasions, the AMARA offers guests a new level of luxury living.
The AMARA is the result of an esteemed collaboration between architectural firm SB Architects, Interior Design by David Rockwell Studio, and Wilson & Associates. Together, the three companies have created a thoroughly modern atmosphere, combining clean lines with monolithic forms, and using locally sourced materials. The inspiration for the hotel's entire aesthetic is the essence of its name; a flower in perennial bloom, symbolizing everlasting beauty. AMARANTOS.